Welcome to the Yume Nikki Wiki
A comprehensive index and guide to everything in
Yume Nikki
.
Much of the enjoyment in playing Yume Nikki comes from the intrigue of exploration and marvel of the unexpected.
As such is the nature of this wiki to document the game, it is intended mostly to enrich the experience of players who are already familiar with the dream world, who are interested in finding out more and to discover new experiences they may have missed.
New players are strongly advised to immerse themselves in the game before reading this wiki in depth.
CONTENTS
LINKS
WIKI BUSINESS
Contribute to this wiki
There's lots of work to be done, so feel free to join in and help build this wiki!
Useful Pages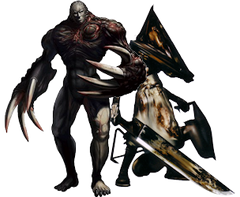 Horror Games
Go to these sites for info or for help with your own wiki!
Agony • Alice • Alone in the Dark • Amnesia • Bendy and the Ink Machine • Bioshock • Clock Tower • Dead Space • Fatal Frame • Five Nights at Freddy's • FNaF: Sister Location • Ib • Lost Alpha • Outlast • Resident Evil • SCP: Containment Breach • Silent Hill • SOMA • Spooky's House of Jump Scares • S.T.A.L.K.E.R. • The Evil Within • Until Dawn • White Day • Yomawari • Yume Nikki
Want your community included? See how!
See all of our Horror gaming wikis!