Hello, Tatsumaki. I'm writing it just because I've found a mistake in one of your maps. There is page that I'm talking you about. Gate on the north-east transports our girl to Dense Woods B, isn't it? If it's wrong, I'm sorry. :)109.68.173.18 06:03, August 22, 2012 (UTC)
Oh, I'm sorry just for now. [[1]] 109.68.173.18 06:07, August 22, 2012 (UTC)
I'm sorry twice. Here it is.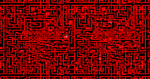 109.68.173.18
06:09, August 22, 2012 (UTC)
Hi, Anon. You're right, that gate does lead to Dense Woods B. As a matter of fact, that map is pretty old and I think it's based on a previous version of Yume Nikki, before there was really any consensus on the area names.
It reminds me, I need to update that map. I've really been neglecting that whole article, in fact. You know what - expect an update soon. // TenhGrey (talk) 09:38, August 23, 2012 (UTC)
Hello there, you mayn't be able to help me...and you may. This regards installation of the Yume Nikki game. As of late.... I can download the file, but the same message of "Could not Locate "  ?.xyz" for the Japanese and, "Cannot create " _001.$$A" - do you by any chance have a solution to this issue? Thank you.
WonderfulAsia (talk) 03:46, August 26, 2012 (UTC)