Strober



痩せた巨人 (Lean Giant)

Location
The Docks B
Role
Gives Fat Effect
Size
High
Effect Reaction
• Cat: Colour flashing speed doubles

• Stoplight: Freezes
• Knife: Colour flashing decreases to a third of original speed before they disappear
Strober can be found in The Docks B . Their color changes from red, pale pink, back to red, and then purple. They give Madotsuki the Fat Effect when interacted with.
When the Cat Effect is used, their color changing speed will double. Strober is not mobile, and will not move towards Madotsuki.
When stabbed, the speed of their constantly changing colors decreases to a third of the original speed before they die.
In Yume 2kki, the character "Flashing Trombonist" highly resembles Strober (even going as far as to strobe like Strober).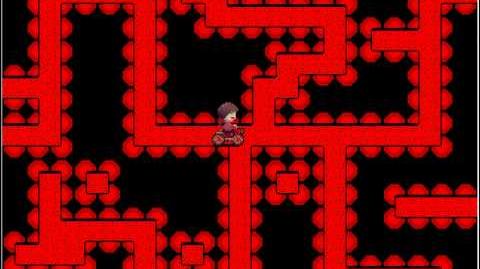 Ad blocker interference detected!
Wikia is a free-to-use site that makes money from advertising. We have a modified experience for viewers using ad blockers

Wikia is not accessible if you've made further modifications. Remove the custom ad blocker rule(s) and the page will load as expected.